The Arts and Crafts Festival here on St. Simons Island was this past weekend and having a vendor booth was a new experience for us. I was a bit apprehensive going into the weekend, but Luke kept cracking the whip on me and pushing for more, more, more! I finished 25 dozen Santas (with the help of Kate) and Luke actually painted the first coat of paint on at least 1 of those dozen.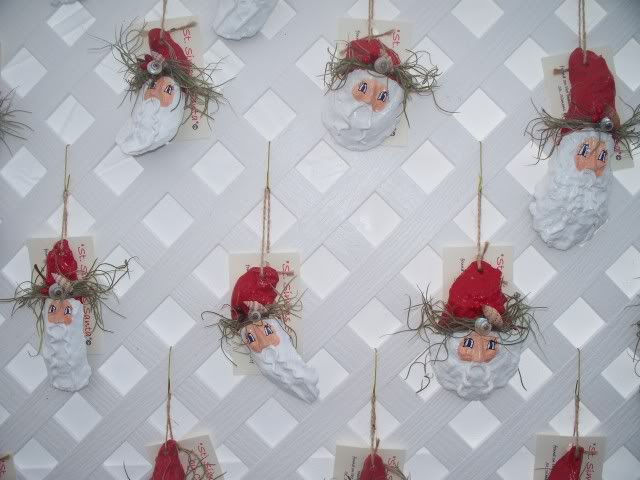 So I felt comfortable with my inventory and we had high hopes for good weather, lots of buyers, meeting lots of people, and more fun than you can imagine. We were NOT disappointed!



We only had 1 1/2 weeks to prepare for this festival, and were not as prepared as we would have preferred to be, although we sold a lot and made some good money at it. It was a wonderful experience for our 1st time in though, and we came away with lots of knowledge to take home with us for future festivals.



Luke's photography (
www.lonepine-photography.com
) will add a much needed boost going forward and we'll have time to get those prints ordered and prepared to sell for next month. Our personalities, as well as our artistry, complement each other and that is a VERY good thing for our partnership when it comes to selling.

On 1 occasion when an interested buyer walked into our booth, she was eying the freshly painted Santas, and pondering over the selections.

Luke said,

"Those are oyster shells that Miss Carla found here on St. Simons Island. I found 2 or 3 of them though, but my name's not Carla."



I said, "Yes, he found at least 2 or 3 of them by kicking the shell with his toe in the sand and saying,

"Here's one right here, Miss Carla"

. But, yes, the shells are all found on the beaches here."

Luke added,

"Yeah, the shells are from East Beach and the moss is from the trees in Miss Carla's backyard and the paint is from China. So don't lick it."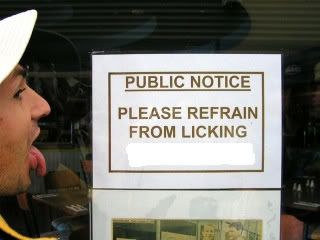 Luke also had lots of opportunity to check out the other photography booths and also found lots of model subjects for his portfolio. He has a way with folks that just makes them love him. Lucky for him.



A Mother and Daughter were here from Washington State and were having so much fun with us about our thick Southern accent. The Daughter said she had asked another Southerner here to repeat their sentence 3 times before she realized they were speaking English. Now THAT'S funny, ya'll.




There were times we were having so much fun, Luke won't even allow me to divulge it.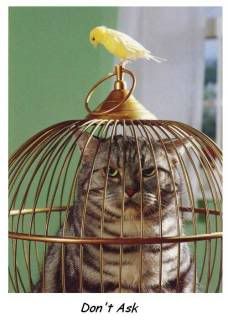 I'm calling that "leverage" over him. Ya'll, as Luke's pseudo Mom, I have the goods on him this time. Only a Mom could help him out in the way I helped him. It was just short of wiping his butt. I'm loving that leverage.



We met and talked with so many wonderful people from all over the U.S. and it was absolutely AWESOME! We can hardly wait until the next Festival to do it all over again!

And don't forget to go to my profile page to order your St. Simons Santa for Christmas this year!