Well, I guess I put it off long enough. I lounged around and ate everything in sight from Halloween until almost Valentine's Day.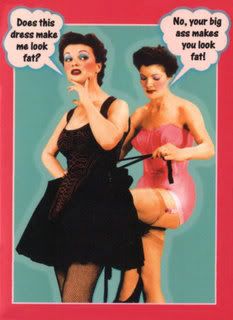 See, I think in terms of holidays that have lots of candy and big meals involved. I couldn't have gained weight any faster, without praying at the altar for God to help me be fat.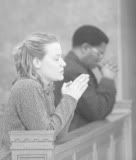 You'd think I enjoy being fat. Not to mention the challenge of finding something in my closet that I haven't out grown. I love eating and I hate exercise.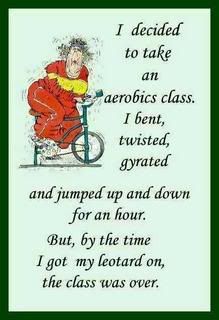 My most favorite thing to do is to eat a scrumptious meal and then take a long nap.

But now, I've had enough of it. So today, I drug my sorry behind to the local Weight Watchers meeting, AGAIN.




It's a little sad when the leaders remember me. Actually, I have lost a lot of weight from staying on the Weight Watcher program and I truly believe it works. It's just that somewhere around 25 pounds lost, I start feeling depraved and begin to splurge. Then it dawns on me after a couple of weeks of splurging, that it's not hurting me too much and then a holiday comes up and it's all over. My will power is suddenly shot. Once I miss a couple of meetings, I always throw in the towel and resign myself to being a fat girl.

One of my problems is that I happen to like fat people. They tend to poke fun at themselves and I have figured out that the fatter I get, the more I make fun of myself. It's a coping mechanism.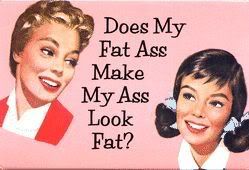 Slim, trim people just don't understand the trials and tribulations of being fat. They think us fat folks should just stop eating and go run a mile. To that, I say eff you.

So I'm making a commitment. And I want you to know that when I commit to something, it's a done deal. I am totally in there, no if's, and's, or but's. I'm now dieting and exercising and I'm going to bitch and complain the whole time. My family will tell you it's true. It's usually really hard to get me to commit because I won't do it unless it's the real deal. I'm in now. I'm doing it. I've done it before and by God, I'm doing it again.




I'm not going to tell you how much I'm going to lose, because then you'd have some preconcieved idea about how much weight that actually looks like. Let's just say, I'm not looking forward to the beach season.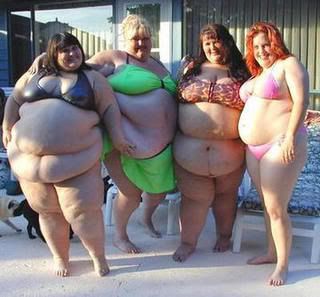 And I would imagine you'd come back to me with,

"Are you kidding? Are you really THAT fat?"

Well, my answer to that would be,

"Maybe."

The way I see it is, if you think I am really, really fat, then when and if you ever see me in person, you're gonna think,

"Wow, Carla has really lost weight."

I like to think ahead like that.




It would also give me the opportunity to use this line that I have been saving for that special moment when someone really pisses me off about my weight.

"I'm may be fat, but you're ugly. And I can lose weight."

So there.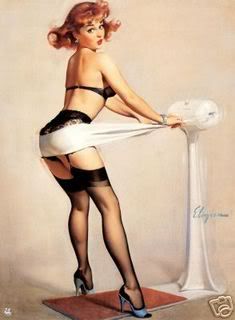 I do hope you won't mind if I keep you posted with my losses. You're gonna love me when it's over, or hate me because I'm beautiful. Really.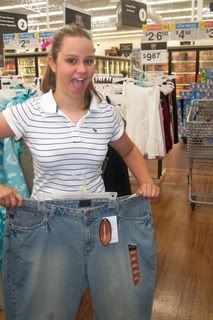 * * *

Oh, one more thing... Kate and I have been busy planning a "Bloggers Week-End" at St. Simons Island for July 25th, 26th, & 27th. That's arrive on Friday and leave on Sunday.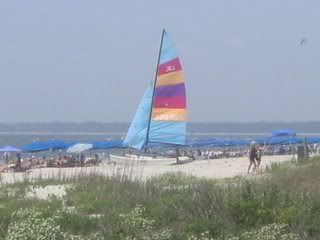 Kate has received an excellent price from The Sea Palms Inn and has already had 15 rooms blocked for Myspace Bloggers. If we need more rooms, we can do that too! You will just need to mention her name if you call for reservations. Dead line for reservations is sometime in June, but I'll have to check with Kate for the exact deadline date. We are still in the planning stages, but between Kate's MS friends and mine, we can all get together and have a great time meeting each other. There are lots of things to see and do here on the island and we will also be planning a "low country boil" on the beach and some other fun things.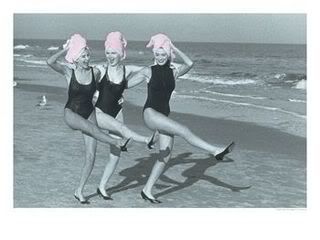 Let us know if you think you might be interested. Kate and I are excited about the opportunity to meet our MS friends! We'll keep ya'll posted on all the details as plans are being made.