It was Louisiana night at our house ta night!

Louisiana Red Beans and Rice cooked and prepared by none other than Louisiana Luke!




And let me tell you it was some good eatin! He was running a little late getting here, but it made no difference at all, because we had everything waiting for him when he walked in the door. Including our appetites!

We pretty much let Luke have the kitchen and he could just do whatever he wanted. Who are we to complain when we have a Louisiana Boy cooking for us?




While Luke was busy cooking, John and Kate were cuttin the fool.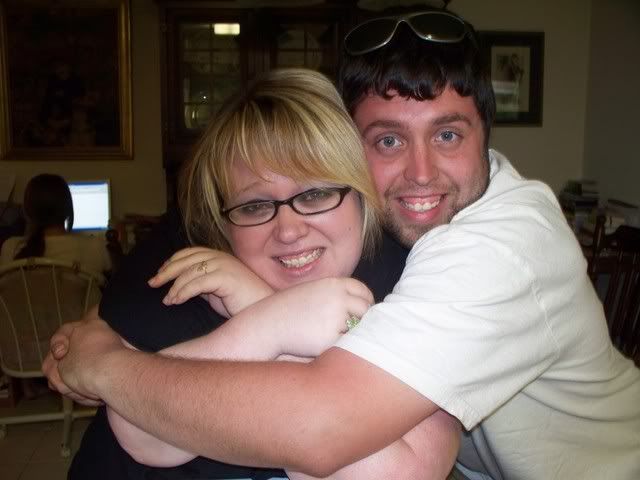 Ryan and Kenny were running around like a couple of wild indians while Taylor was busy listening to Luke's playlist on his IPOD. Minor had to work tonight, so I just drank my little glass of wine and watched a little Braves baseball.




John Smoltz struck out number 3000 tonight! Whoo Hoo!

* * *

Once Luke got the food on and simmering,




he took a cigar break out back on the patio with Kate.




I guess he loves that "Cigar Buzz".




Being the self admitted "Attention Whore" that he is, he said,

"Kate, come over here and give me a kiss while your Mama takes a picture.".

And,

"I look like I just won the lottery!"






Just about the time American Idol came on, supper was ready! A big hearty bowl full scooped up and served nice and hot! Sweet Mary, Mother 'O God! I'm talkin some good food ya'll!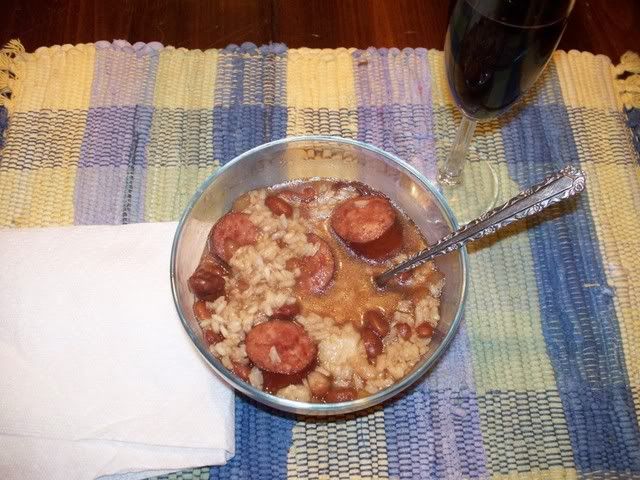 And after we finished and were all stuffed to the gills, Luke even cleaned the dishes and loaded the dishwasher.




Damn, he's domesticated too.

Thank you, Luke. You made your Louisiana roots proud!

Next time? Jambalaya! Whoo Hoo!