We had Jambalaya for supper last night and I'm here to tell you it was some good eatin!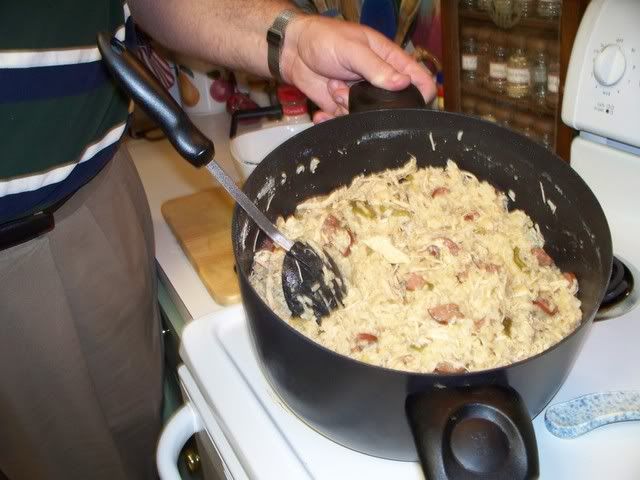 I'm kinda liken a good lookin man coming in once a week and cooking up a meal for us while I sit back and take pictures.



Not to mention the fact that he can reach all the stuff that I have to climb a ladder for! Luke is "Gulliver" in my kitchen, but he doesn't seem to mind and WE sure don't have any complaints!



I love folks that are really tall. They are sorta like a conversation piece. Being short, I always have lots of questions for tall people. Like . . . do your feet hang off the bed? Do you have to duck a lot? How is the air pressure? Is there dust on top of most people's refrigerators?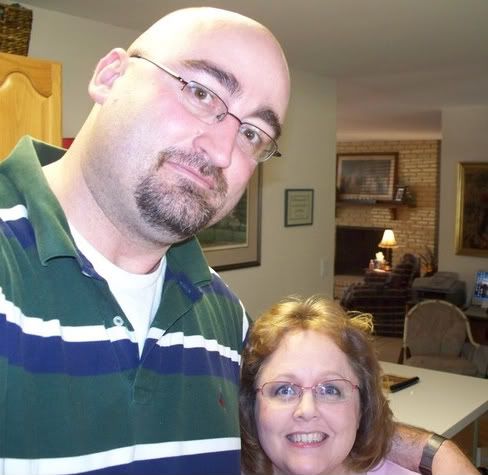 Luke arrived way earlier than we expected. He likes to throw us off like that so we never know when he's gonna pull in the drive way. Anyway, I ended up having to make a quick run to the grocery store after he got here for more rice while he got started.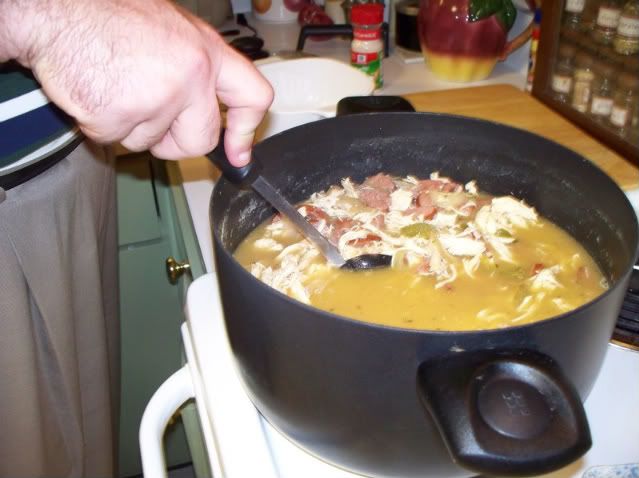 Kate was still in the shower and Ryan and Kenny were busy playing in the living room. Minor was at work and we didn't expect John until around 6. So I left Luke in charge. Wait, wait, wait! Did I leave Luke in charge? Oh shit!




Just kidding, just kidding! Everything was fine and everyone was fully clothed when I returned in 10 minutes.




Kenny ran home and asked if he could eat supper with us and returned quickly with a big grin, ready to eat! And let me tell you, we all dished up some hefty bowls full and went back for seconds and even some thirds.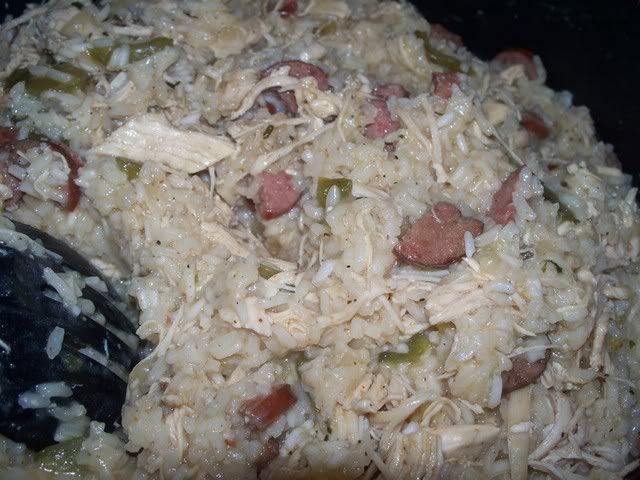 Kenny said Mr. Luke's Jambalaya was his second favorite meal at our house with the first being the Dominoes Pizza we ordered for delivery last Friday night. And who could beat Pizza delivery anyway?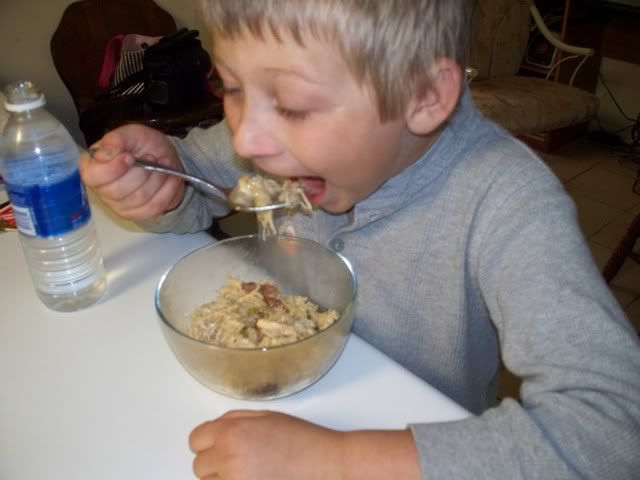 Next week? Gumbo!